Testimonials
Steve Long
I have been using Kennedy's for the past three years for all servicing and parts for a fleet of vehicles, and I can honestly say that I could not wish for a better garage to take care of my business. This family run garage has provided me with such a high and consistent level of customer service, that I find extremely rare in this industry. A true gem of an operation and all made possible by a fantastic team of people who clearly care about what they do. Thank you!
Simon P
Robin, Just a quick note to say that Georgia is thrilled to bits with her new car.
I also wanted to take the opportunity to thank you & your team for the great service we received throughout.
Many Thanks
Simon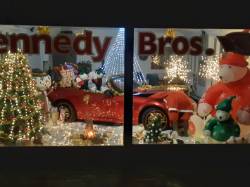 Mr & Mrs P - Rotherfield
To all at Kennedy Brothers,
Just a Brief, Rather belated, but nonetheless sincere "Thank You" for the brilliant Christmas Display you organised in your display showroom this year. It was Creative & Funny & gave us a lot of pleasure every time we walk past.
Mrs W Adamson
I no longer own the S-Max, but I just wish to say "Many thanks for your wonderful customer service over the last 13 or so years. The service you provided was always trusted, friendly and helpful and I would, and do, happily recommend you to anyone! You have set the bar very high and I just hope the garage I am now dealing with can meet the standards you have set !!"
Thank You.
Susan Lock
I AM SO IMPRESSED WITH THE SERVICE YOU GIVE TO US AND WOULD LIKE TO SAY A BIG THANK YOU TO ALL YOUR TEAM, WONDERFUL CARING PEOPLE, SUE XX
Tony and Jill Michaels
We have used Kennedy Brothers for the last 10 years for both servicing and purchasing vehicles, and can recommend them to anyone. This is a family owned garage with an abundance of good people. From Pete the valeter, whose finish is top class, to Darren and Ric, the motor engineers whose attention to detail and safety is second to none. The quiet and calm Service Manager, Nigel, whose expertise and knowledge is so reassuring, to Mark Kennedy the Parts "wizard", and of course Sarah, the ever efficient Company Secretary and sister to Robin and Mark. Last but not least is Robin Kennedy, the principle Director. Robin's help and advice which he freely gives, is a true reflection of the Kennedy Brothers motto "We care enough to care for you".
Mr David Williams
Dear Robin, and all at Kennedy Bros,

I would like to write formally to thank you, all, for the excellent all-round service I have enjoyed since buying the Ford Focus from you in March, 2012. You assisted me greatly in the selection and purchase of this car, and have looked after it expertly in the last nearly seven and a half years. Staff at Kennedy Bros are always pleasant, helpful, available and very capable. I have complete faith and trust in your operation.

My wife, Mandy, who has her car serviced/maintained by yourselves as well, fully endorses my comment above. I think she has been using Kennedys for longer than I have. Whilst, of necessity, I shall have a short break in our working relationship, I shall, Arnie-style, return to you before long. In the meantime, we shall continue to do business with you courtesy of Mandy's car.

Thank you for your much-appreciated professionalism. That last may be deemed a "cold" world, so I shall temper it by saying we also always appreciate the genuine care and consideration you take in/for your customers.

Yours sincerely,

David Williams.
Mrs Fiona Searle
Dear Robin

Thanks for sending the invoice through.

I just wanted to take the opportunity to thank you for all your help selling Dad's car. It's been a really tough time for Mum and your efficiency and kind, thoughtful approach towards us has made the whole process so easy.

I will have no hesitation in recommending you in future to my friends/colleagues!

Kind regards

Fiona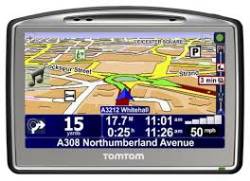 Mrs Franklin - Worcester
19th June 2018 - Good afternoon, My husband , myself and another couple were on holiday visiting National Trust houses around the different areas of East Sussex and Kent and I had purchased my new B-Max Automatic from our Bristol Street Motors in Gloucester only a few weeks before and we were quite confused with the Sat Nav so we called into your garage on Tuesday 19th June and a very helpful and pleasant gentleman came to our aid and explained how to use correctly and also put in the postcodes for all the houses we were going to visit in the next few days.I did not get the gentleman's name unfortunately he was a salesman tallish , slim and glasses and I just wanted to say a very big thank you for his assistance and we had no trouble finding our destinations for the rest of the week ,A very big thank you again. ( I did pop to our local dealer and told them about him as well , they had a little chuckle as they had explained it to us when we purchased the car ! Jeannette Franklin
Mr Voice
21st May 2018. I would like to thank everyone at Kennedy Bros. for taking car of my car (and me) so well over the last 10 years. You have always offered business like, courteous and prompt service, reasonable prices, properly explained and whenever I have come up to Rotherfield, I have alway felt welcomed not just as a customer but more like a friend. That must make Kennedy Bros. near unique these days. Thank You.
Friends of Crowborough Hospital
I just had to write in appreciation of the exceptional service received from your whole team. The Ambulance was reported as making a strange noise last week & following a telephone call we brought it straight to you on Wednesday morning. Not only was the problem diagnosed immediately, but also a fairly significant repair was slotted into your very busy workshop schedule & completed before the end of the week, with the vehicle returned to us ready to carry on its good work.
Many Many thanks. please pass on our gratitude to all who helped in solving our problem & getting us back on the road so quickly & painlessly. It almost makes us look forward to the next breakdown. Well Done.
Mr Lawrence - Crowborough
I just thought I would write to you & congratulate you & your team on the excellent service you provided me with, & thank you for sorting out my Mondeo.
I was very impressed with your service & would like to use you for all my servicing needs from now on.
Thank You once again
Mr Spalding
Dear Robin & the team at Kennedy Bros.
I am writing to thank you for your very helpful efforts on the recent changes of the car. The new one runs like a dream in comparison to the old Fiesta & the presentation of the vehicle was immaculate. I look forward to my remaining driving life in considerable comfort.
Thank You